information center
old village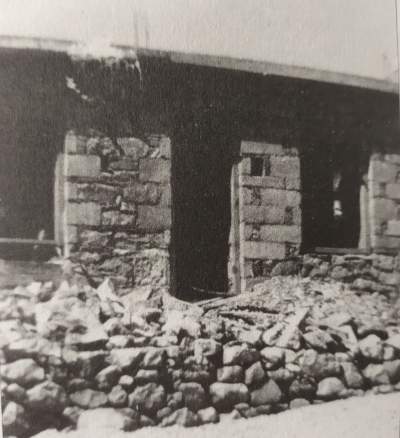 a few words about THE SCHOOL
The school was built in 1903 by donation of the national benefactor Andreas Syggros who was a banker and politician. It operated until 1977, when the last lesson took place. The school had a total of six classes which were taught by only one teacher, with three classes being taught during the day and another three in the evening. With a total of 160 children, Vassilis Papavasileiou had alone undertaken the strenuous task to educate Alonissos's youth during the pre-war times.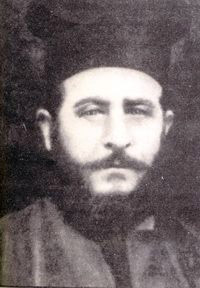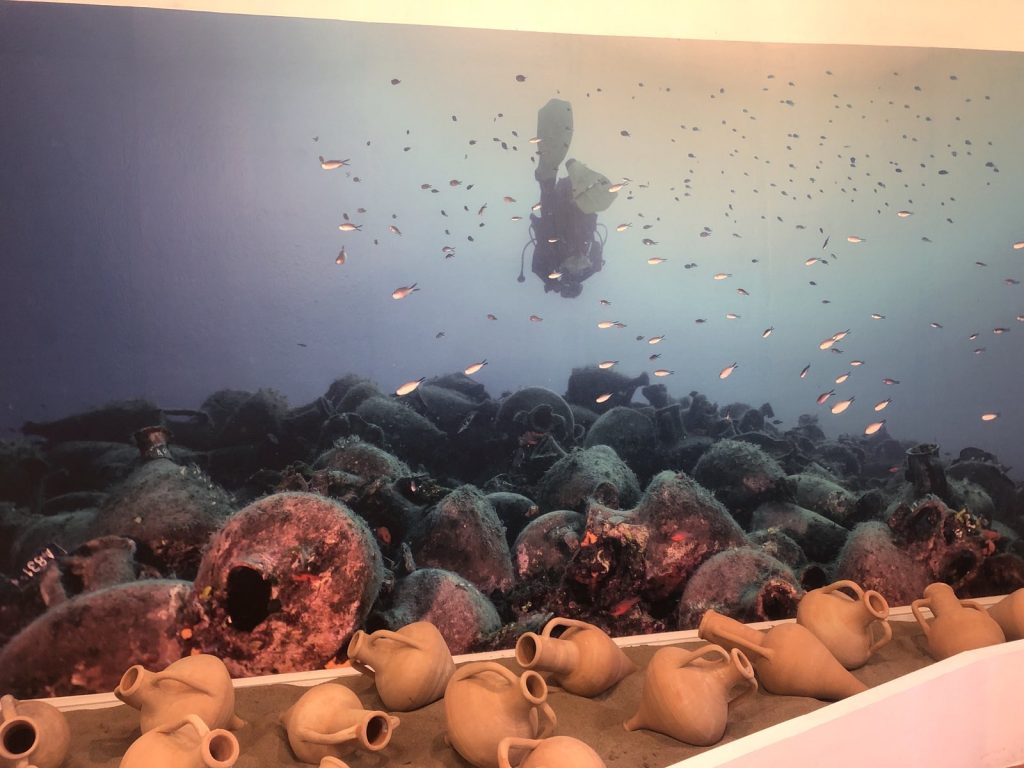 Peparithos and mendi type amphorae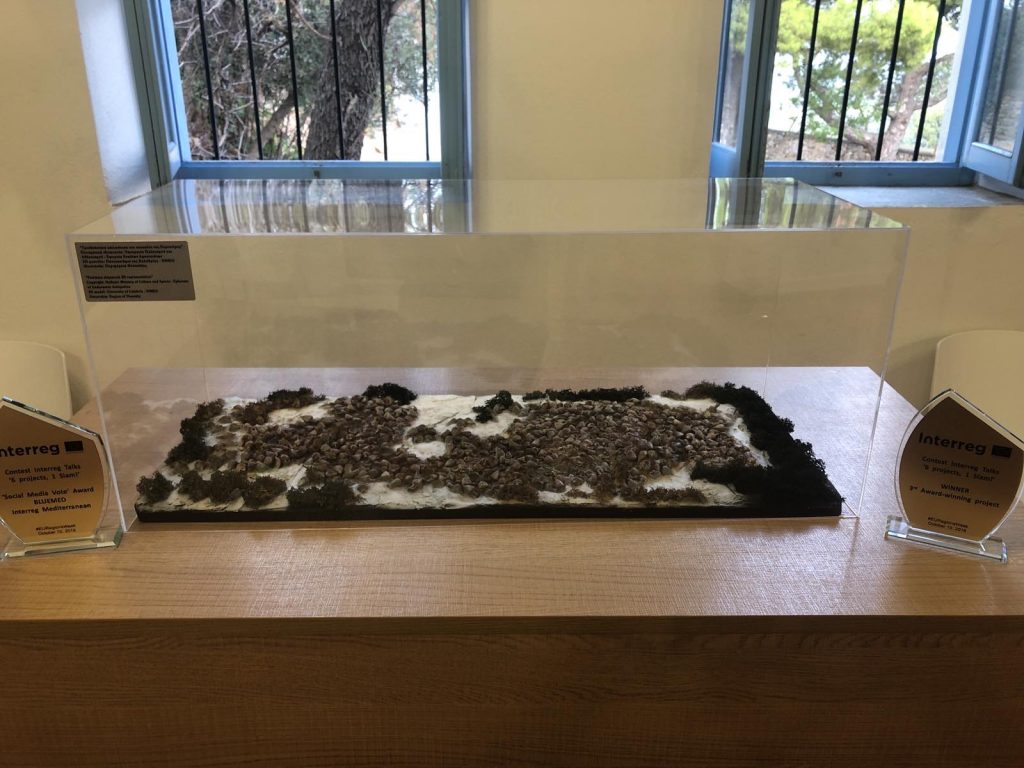 peristera shipwreck model


The Information Center is quartered in the Old School and there is signage that will guide you all the way to the Old School. There exist three different routes which lead you there starting from: a)Public parking area in front of the Cemetery b)The bus stop near the park c)The route from Kato Alonia which ends at the Old School, all through the picturesque alleys of the Old Village.

Enjoy your walk in the Old Village or come right to our Information Center, take a look and be informed about the shipwreck or simply enjoy the beautiful, panoramic view from the school's courtyard.
screening of informative documentaries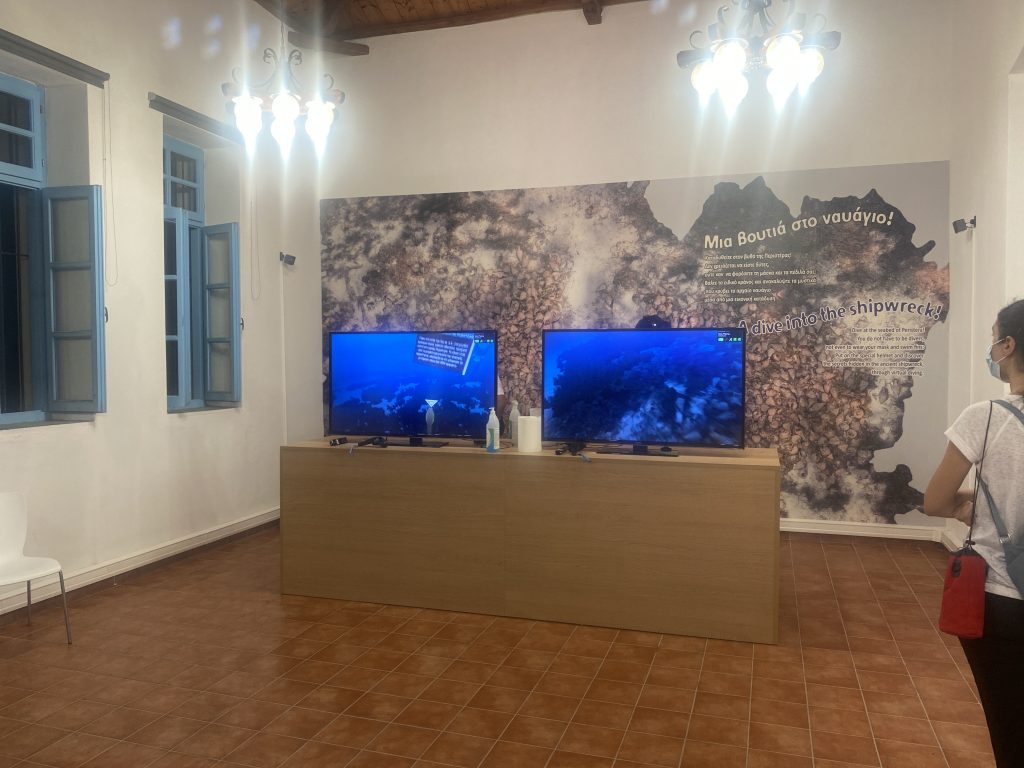 virtual dive in Peristera
The BLUEMED Project is a Coordination and Support Action for the exploitation of its Research and Innovation Initiative for "blue" occupations and growth in the Mediterranean area.
The BLUEMED Initiative aims to advance a common vision for a more healthy, productive, resilient, better known and valued Mediterranean Sea.
The ultimate objective is to support the activation of sustainable "blue" innovation and growth by fostering integration of knowledge and efforts of relevant stakeholders from EU Member States of the Mediterranean Basin, and then among these, non-EU and other EU countries.